Web Design Projects
We have the experience in designing websites for banks, NGO, consultancy firms, retail shops, e-commerce businesses and many more. Regardless of the size of your company, we can be your technology partner.
Website Design & Development ( NGO )
Kenya Markets Trust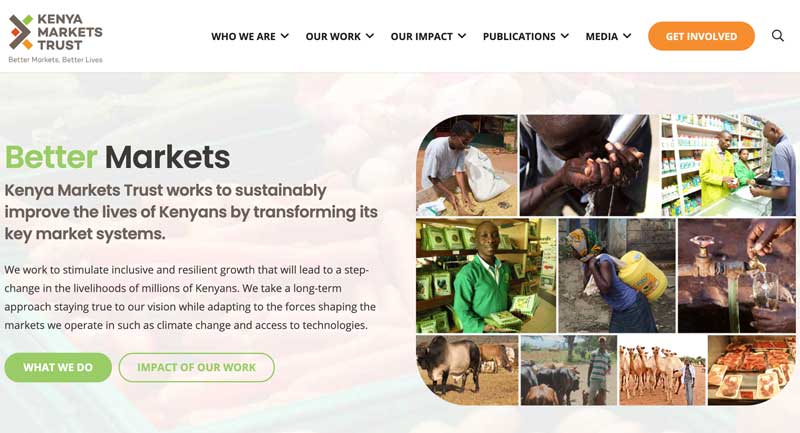 KMT is a non-profit organization that focuses on improving market systems in Kenya. KMT had a wealth of information that could benefit farmers, agro-vets and other interested stakeholders. Digital 4 Africa developed a website that helps them showcase and distribute their content better.
Contetnt publishing website with data visualization

Optimized for speed and search
Website Design & Development ( NGO )
Cross Stitch International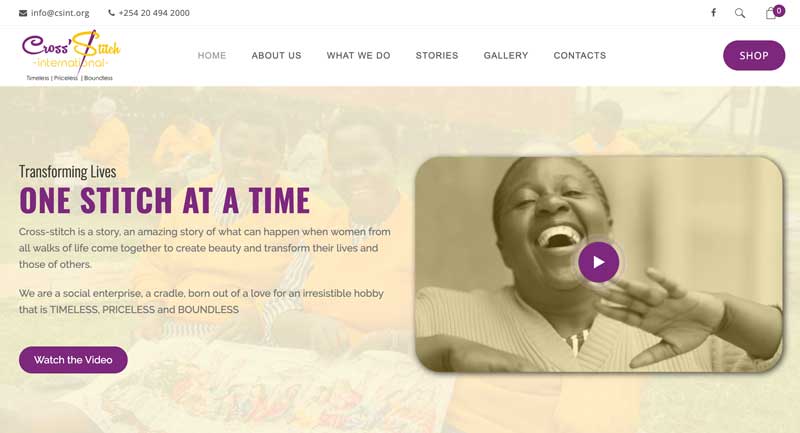 An established Non-Governmental Organizations that didn't have online presence before. We worked on a modern website, image editing for their products and established a store with local and international payment integrations i.e. MPESA, Airtel Money, Credit Card payments e.t.c
eCommerce website based on WooCommerce

Payment Integration
Website Design & Development ( SME )
Apple Center Ke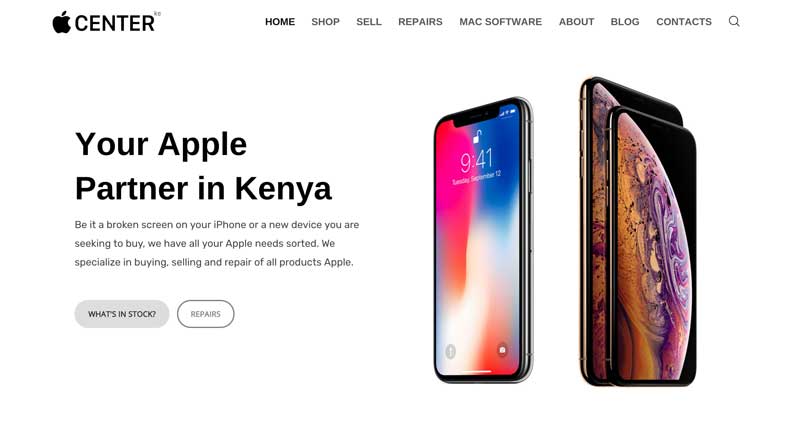 Apple is renown for world class design. With their brand guidelines, we were able to build a world class website for the Kenyan market. They say simplicity is the ultimate sophistication. This project brought that saying to life.
eCommerce website based on WooCommerce

Focus on simple design and mobile optimization
Website Design & Development ( E-Commerce )
Jays Wines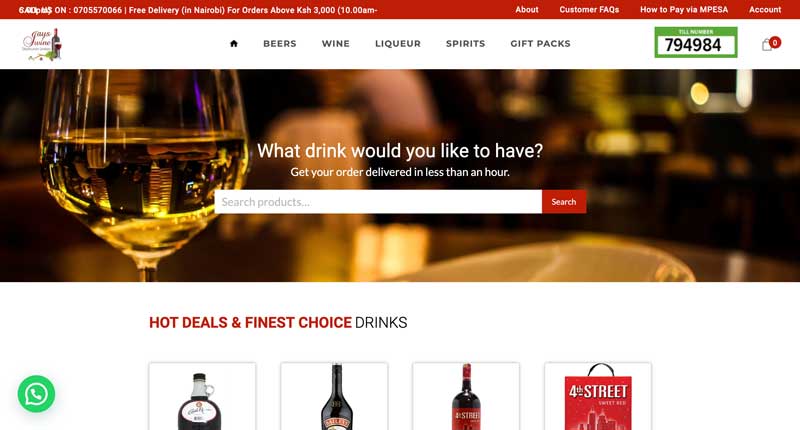 Jays Wines is among the largest distributors of alcoholic drinks in Kenya. Online sales were growing and it was necessary to create a better experience for their online customers on the website. Digital 4 Africa built an e-commerce website that helps customers interact with the products and make purchases online.
eCommerce website based on WooCommerce

Payment Integration and Logistics
Website Design & Development ( SME )
Premier Training Services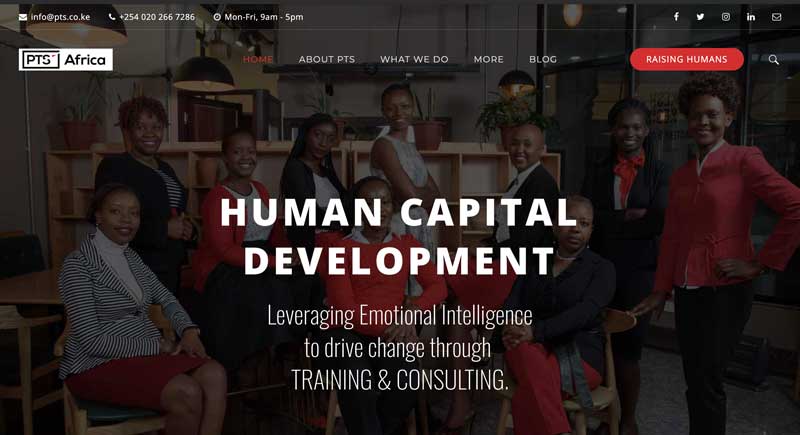 PTS is a company that offers a number of consultancy services based in Nairobi, Kenya. For such a project, the major question we ask ourselves is; how can we be as inforative as possible to the visitor? The visitor should immediately know that PTS has a solution for them.
Content creation based on Keywords

Offer utility value for PTS customers(e.g online registration)
Website Design & Development ( Agency )
Silver RayHR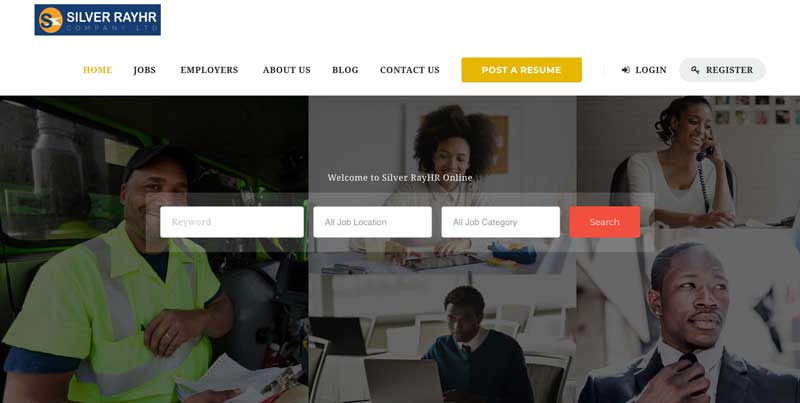 Silver RayHR is among the largest firms in Kenya that offer HR consultancy services. We build a fully funtional job application website to aid in the recruiment process at the firm. We also conducted training for the sales team on how to target the recruiters more than job seekers.
Job seekers website i.e. search query

Modern look & feel plus AJAX forms
Website Design & Development ( Fashion )
House of Thairu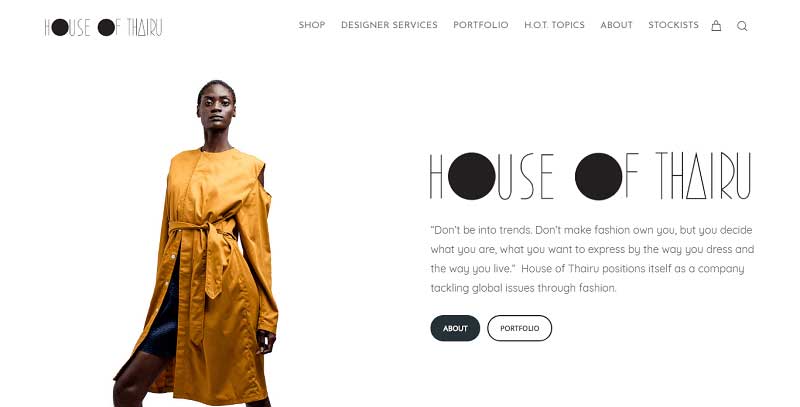 House of Thairu provides services like trend forecasting, colour forecasting, coming up with design concepts and bespoke tailoring. House of Thairu also offers styling services and a platform to buy prints and patterns that will create a lasting Impression
Minimal web design

Modern look & feel
Website Design & Development ( IT Firm )
TBM Limited

TBM provides the best of breed technological solutions through partnering with leading international technology brands to enable businesses adaption and utilization of IT.
Minimal web design

Modern Look and Feel
Website Design & Development ( Education Institute )
ADMI Kenya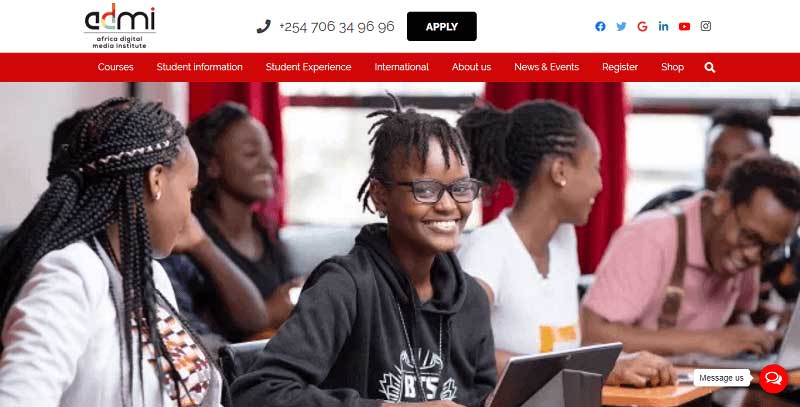 ADMI is a leading creative media and technology training institution, offering practical courses in Film & TV Production, Journalism & Multimedia, Mobile App & Game Development, Music Production, Sound Engineering, Animation & Motion Graphics, Graphic Design, Photography, Multimedia and Digital Marketing.
Website Design & Development ( Public Figure )
Mucha Mlingo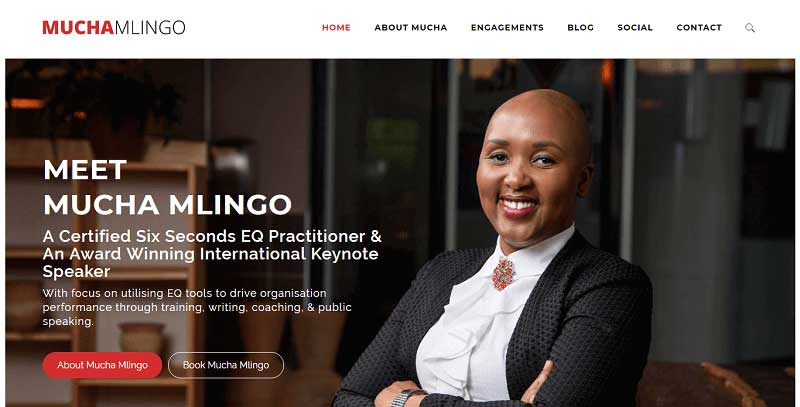 Mucha Mlingo is a Certified Six Seconds EQ Practitioner & An Award Winning International Keynote Speaker With focus on utilising EQ tools to drive organisation performance through training, writing, coaching, & public speaking.
Website Design & Development ( eCommerce )
Loving My Curves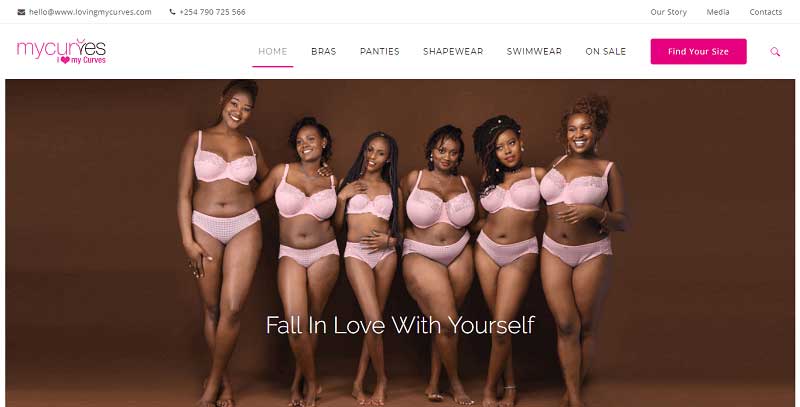 Mycurves is "Kenya's original" bra fit styling boutique that is passionate about women wearing the right size underwear. It's all about fabulous foundations by wearing perfectly fitting, comfortable, supportive, fashionable, quality bras that you'll love, in bra styles that suit your body type and your lifestyle.

Have Any Questions?
We're happy to schedule a Free 5 Minute Consultation with you to discuss your website project. You can reach us on +254743830663 or via email at hello@digital4africa.com