Mobile App Development With User Experience Design
Stats from the Google Play Store show that about 60% of the apps on the store have never been downloaded. A further 35% of them are downloaded but dead apps on our phones(rarely or never used). This means mobile app development needs not only the skills of a mobile developer but a multitude of disciplines to realise a successful app. At Digital 4 Africa we offer a one-stop-shop for all your mobile app development needs for both iOS and Android.
Talk To Us
What We've Built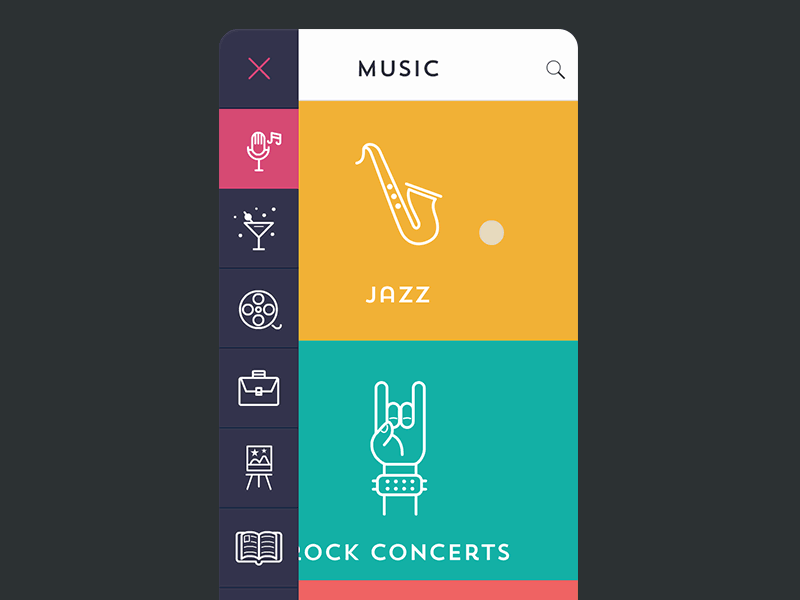 The Mobile App Development Team
For the success of your app, you'll need an Android mobile developer, iOS mobile developer, graphic designer, user experience expert, copywriter, analytics expert and a business strategist.

Brian Wamiori
Director In Charge Of Technology
Brian is the technology lead at Digital For Africa. He is a full stack software engineer who started as a graphic designer. He has demonstrated his expertise in technology. He understands software development, multimedia (video editing and photography) and UX design. He is a skilled trainer in digital marketing and a lecturer of computer science. His main focus is developing websites that concentrate on your visitors' needs. He addresses topics he is passionate about on LinkedIn.
Francis Waithaka
Business Strategy & Marketing
Francis is the team lead at Digital 4 Africa. He has years of expereince in the Digital Space coming across all categories of business. He has the ability to think with you how you should approach the digital ecosystem from a strategic point of view. He is passionate about small businesses and wants to help them digitize thier processes and become more efficient. He adresses wuite a number of these challenges on Twitter.
Nicholas Kimuli
Software Engineer –  Android & iOS Mobile Developer
Nick is our go to guy for building any customization and backend funtionality for your app. He has experence in Javascript, Swift, Java and Node.js. He is tasked with building the backend and server-side fuctionality for your app. He also builds the portal for your app.
Michael Kamau
Software Engineer –  Android/iOS Mobile Developer | UX Designer
Michael is a team member who is proficient with UX design and mobile app development. He has strong web development skills as well as having been a Vue.js developer for many years. Having come from a graphic design background, he can compile the best of design and mobile development.
Alvin Otieno
Web & Mobile Developer
Alvin is the type of guy who can build a website literally from scratch using nothing but PHP and Javascript. His focus is on visualizing data, mobile platforms and APIs.
Jeff Wanyama
Graphic Design & UX Design
Jeff is the guy who visualizes your website and mocks it up. He has exceptional skills in graphic design. He is constantly learning and improving so that his work does most of the speaking.
Sigrid Muga
Project Management
Sigrid is our project manager at Digital 4 Africa. She is the contact person between the company and the client. She manages all aspects of communication and handles all requests by clients. Her warm personality and focus on fast execution make clients know they can count on us.
Collins Kiprono
Web Designer
Collins simply understands how software should be styled. He is keen on the approach taken during website development. He is not only talented in creating software development but connects the business aspect of an app and design. He has years of experience in CSS development. He also has graphic design skills which are crucial for software development.
Fiona Waithira
Copywriter
How you express yourself online is very important. Fiona helps the users of your website understand what you do and she puts it in a compelling but easy to digest way. She can wirte long-form content for your website and help you with SEO.
Jackie Nakhabi
Copywriter
Jacquie is experienced in copy, script and article writing. She is also skilled in research and digital marketing strategy and has been able to raise the bar high for big brands ensuring that creative content being churned out is both engaging and above all, shareable.
Your app can help you provide easy access to your services for your customers enhancing the user experience
The Process from Idea to Complete Product
For the success of your app, we take the following four processes;

1. UX Design & Prototyping
Design is at the heart of what we do. During this process, we carefully analyze the users needs to create mockups and prototypes of what the final app design will look like.

2. App Development
In this process the dvelopers get down and dirty to create the app's guts. The development process follows to the letter the findings and output of the prototype.

3. App Testing
Testing is a key process to ensure standards are met and the app functions as required. Testing ensures the app follows recommended security protocal. Optimization for better functionality is also done.

4. App Deployment
Deployment and distribution ensure the app is placed in respective app stores in a well thought out manner to aid in the app being found. We do some in-store optimization to give your app discovery & track user interaction
Modern Development Approaches
Under the hood, an app has much more going on that what we see or interact with. In our software development processes, we make sure what is unseen also meets the highest standards of quality and follows the industry's recommended practices. From the choice of programming languages to the architecture.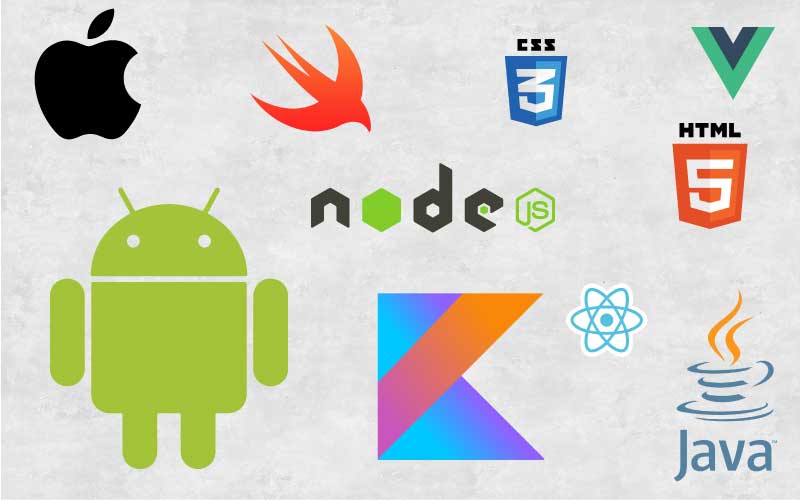 After the app is built, we offer you growth hacking and marketing support.
Why Are We Different?
We recognize the difference between knowing something about web development and truly mastering it
Ever wonder how to build an app? You're surely not alone but what's even more important is how can you build a successful app that scales and functions properly. Android is the predominant platform in Africa and other emerging markets. Our understanding of how these markets interact with mobile gives us leverage in building a superior product. We have the data that shows very crucial elements of this platform such as the number per Android version, devices per brand, cultural dynamics, payments, e-commerce, e.t.c. This data guides us in approaching Android development.
Apple has very strict guidelines on how an iOS app should be built. iOS app development follows a set of rules that govern how an app developer should approach design on their platforms. From elements such as navigation to how apps should create settings. Understanding these principles is key in creating apps for iOS. We mostly build our iOS apps with the Swift programming language.
Web Portal to Manage Your Mobile App
Most apps have features such as push notifications, news updates, reminders e.t.c. With a web portal, you can send out a notification to the users of your app or even view some key metrics from inside your app. We ensure our app development services are wholistic that's why we offer end to end solutions that meet your business needs. Most apps without peer to peer interaction usually require a management portal.
Good design is about giving attention rather than demanding attention
Recent App Development Projects
Building apps focusing entirely on the user. A showcase of apps developed for both iOS and Android platforms.
Progressive Credit Ltd - Nawiri App
Mobile lending has become a lucrative business in the country. To be outstanding in an ever flooder industry, one needs to create a mobile app that gives the user the best possible user experience. From simple things such as signing in with ease to more complete task such as loan computations with AI. In an industry with a bigger player that has more financial muscle Digital 4 Africa designed Nawiri for Progressive Credit Ltd. with efficiency and world-class execution. Launch coming soon.


Jay's - E-commerce App - Integration with Website and ERP System
Currently, in the market, there exists no solution to help a business with a POS and e-commerce platform have a consolidated inventory management system. Jay's came to Digital 4 Africa seeking a solution that would reduce the amount of manual work they had to do. We developed a mobile app for both Android and iOS that was integrated with the ERP also from Digital 4 Africa. When a sale is made online or at any of the locations the stock remainder was synced in realtime.


Frequently Asked Questions
How much time does it take to build an app?
Complete app development takes about three months. However, you'll see a complete mockup of your app within two weeks. For apps that are based on both iOS and Android, the time limits may vary depending on the features of the respective app.
How much does it cost to build an app?
Our rates start from Kes. 1.1 million. Price is dependent on the features for your app and whether the app is targeting both Android and iOS. Integrations with other systems such as ERPs or core banking also affect the price of the app.
Do you build apps that integrate payment?
Sure. It's among our strongholds. We can integrate your mobile app with MPesa payments, Card payments and any other requested mode of payment.
Can you build an E-Commerce app?
Yes. Talk to us about your requirements for more details.
Can you build a content delivery app?
Yes. Talk to us about your requirements for more details.
Can you Integrate my app with my website?
Yes. However, the underlining technology for your website needs to be customizable for that option. We sometimes recommend building both platforms ourselves where need be.
How will we maintain your app?
Most times when an app is created it can either fetch content from an existing system such as an ERP or a custom management portal is created. The portal is usually a web application that you can access via any browser. To help you manage your app, we'll either build a portal or do an integration with an existing system.
We're happy to schedule a Free 5 Minute Consultation with you to discuss your app project. You can reach us on +254743830663 or via email at hello@digital4africa.com